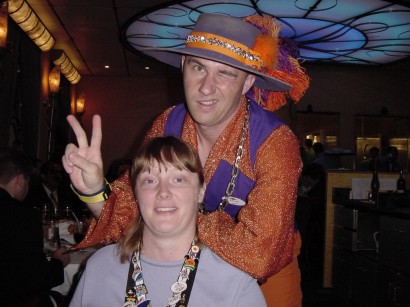 Sasha from the Cruise Staff drums up excitement for the 70s party at dinner.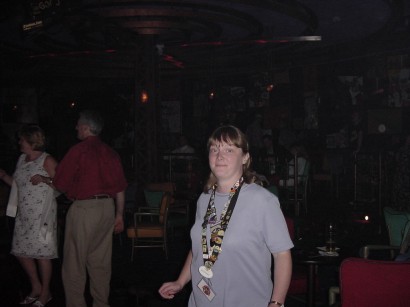 Barb dancing VERY carefully and looking very nervous (this is exactly how I dislocated my kneecap on the Magic in January 2001).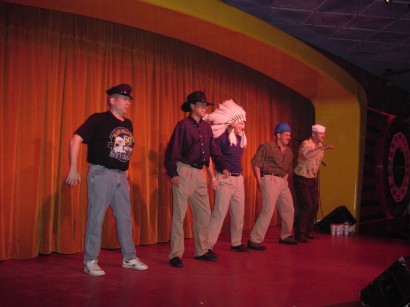 The VIllage People made a special appearance on our cruise. Hmmm, doesn't the guy on the end in the blue jeans look a lot like my hubby?!?!?!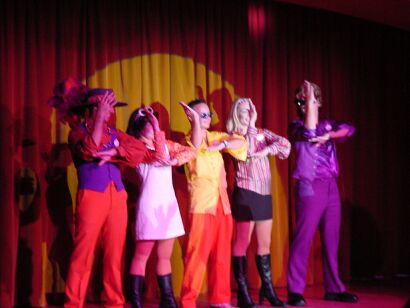 "The Groove Staff Clap-o-meter"